WooCommerce Design and Development
Inbound Digital Marketing Agency provides WordPress Woocommerce store development service. We develop a personal online store, Drop-shipping Website, and affiliate store. Our eCommerce experts help you in growing your online business and increasing sales.
Error: Contact form not found.
WooCommerce is one of the most popular  WordPress plugins after Shopify used to develop an eCommerce store in WordPress. WooCommerce provides functionality to develop small B2C stores to large-scale multi-vendors B2B stores. 
Just designing a simple eCommerce Website will not increase your eCommerce business.  A professional and eye-catching eCommerce store creates a good impression on your customers that increases sales. Our WordPress developer designs branded eCommerce stores using Woocommerce. It provides you with all functionality included in the custom eCommerce website at a cheap price. It not only reduces cost but also improves design and useability.
Why select a Woocommerce plugin?
If you are not familiar with programming then WooCommerce is the best choice for an eCommerce store. By choosing WooCommerce Development Services, you will get lots of benefits like:
Responsive and eye-catching WooCommerce theme.
Easy to use and maintain.
No technical knowledge needed.
Multiple payment gateways.
SEO Functionality.
Fast and Secure applications.
Easy add-to-cart functionality.
User-friendly navigation.
Reliable customer support.
Men and women, committed to better protect you around the world.
Where you will find the same quality of service and dedication around the world.
Making us one of the leading web design company around the globe.
Our WordPress development team specializes in WordPress WooCommerce store development, Woocommerce customization, affiliate & successful dropshipping store development.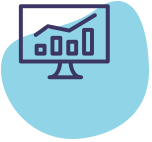 Product & Market Reasearch
Our eCommerce store development team design eCommerce store set eCommerce store functionality and do market research for your business.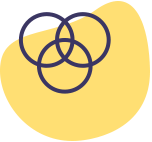 Branding Your Store
Our eCommerce and digital marketing team brands your products, analysis your business and promote them to increase product sales.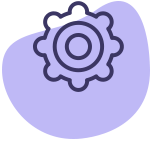 Theme Customization
Our eCommerce and development team work together to develop a fully customizable eCommerce website that attracts customers.
Integrations With Woocommerce
Stunning WooCommerce Development in London
Do you want to develop a personal eCommerce store? Or going to start a drop-shipping business WooCommerce is the best choice for you. Our development team develops the WooCommerce store from scratch. We specialize in theme development, plugin customization, third-party AP integration, Store management, and much more services.
Inbound is a leading WooCommerce development agency with good know-how of building e-stores and all the expertise that get your customers to click the shop button. For the past five years, we have helped companies from all corners of the business world turn their sites into sales platforms with full WooCommerce refinement and customization.
Error: Contact form not found.